---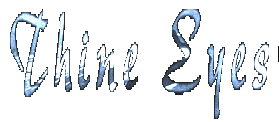 ---
Stiction: What's the meaning behind the title Christian Sex Loops?
Laird: Well, there's no real meaning. Our friend MC Death thought he heard Tanner and/or I say this as we were walking to McMin's one night. He said "buh, what?!? Christian Sex Loops?" and Tanner and I knew that would be our next album title.
Tanner: We'd recently sampled some stuff from some old sex loops and had them on our mind. For some reason that word combination made us laugh and laugh and laugh.
Stiction: Your previous release, From the Taunt, was self released. Having released something on your own and on a label, what do you see as the advantages and disadvantages?
Laird: Working with Doppler Effect has been great. They've gotten us radio airplay, distribution, and have put a professional face on our music without infringing upon our creativity at all.
Tanner: Other labels we'd talked to were completely directing--asking us to produce particular styles of music with which we weren't comfortable. One label asked us to emulate Hawkwind, of all things. Doppler Effect just lets us be as nuts as we want to be.
Stiction: How did you hook up with Doppler Effect?
Tanner: Its main man, Jester, is an old pal of ours; he's been an active internet journalist for years and has always supported us. He invited us to be a part of Doppler Effect once it started to spread some roots.
Stiction: Where did you record the new CD? Did you use any unorthodox methods to record and get obscure sounds?
Laird: We recorded the CD in our home studios. As for unorthodox methods. We'll often use Recycle! to chops bits of our or other people's music up into chunks and mess with each chunk individually... radical pitch bends are nice, it'll make percussion loops slip and slide all over without falling off the beat. And Rian is the master at making odd, farty sounds with his DP4-- I'm not sure how he does it, but he plugs that effects processor into itself and makes tons of great chirpy loops.
Tanner: We use a lot of heavy fx combinations which we'll re-record and distort and re-sequence. Many digital loops.
Stiction: Yeah, Recycle is indispensable. What other software are you guys using?
Tanner: Protools, Deck, Vision, Mastertracks, Soundhack, Rebirth, Metasynth.
Laird: And Virtual Drummer!
Stiction: Who's the girl on the cover? What does she symbolize?
Laird: She's a silhouette of a woman on the cover of an old album. Her symbolism though? I guess she represents the fact we dig chicks.
Stiction: Why the change in musical direction away from the Gothic/Industrial sound of your previous releases?
Tanner: We got bored of that style. The music and rhythms in the Goth/Industrial camp are pretty prudish and, though often very emotional, predictably dependent on the same slow, Teutonic tone. We still like the emotionality of those genre, but we got hooked on the rhythmic and sonic experimentation that Techno acts get into.
Stiction: What happened with Jennifer Beckett? Was there no need to replace her after she left?
Laird: She and I got divorced, so she's no longer allowed in the band. She does have a more trained voice than Tanner, but Tanner's voice fits our current sound. We're not a Gothic/Ethereal project anymore, we're fun and funky.
Stiction: What's the scene like in Seattle these days? How does it affect your music?
Laird: Seattle and Electronic music don't seem to get along well. You have to drive 300 miles just to buy the new Autechre CD (worth it!). I'm more likely to be out swing dancing rather than embracing the club scene. As a result, we don't write club music per se. We're more influenced by buying music by folks like Autechre and Amon Tobin and hearing them in our homes. Having said that, though, I would like to get in touch with Sweet Mother recordings, they seem to do some really cool stuff (like release Dragonfly and bring in good acts like Aphex Twin and Roni Size)
Stiction: Any plans to tour? Or, is this basically a studio project?
Tanner: Studio. We live 180 miles apart, so it's basically impossible to get a real show together. We're trying to get a vinyl project assembled, though, so we can at least have some DJ's spin us into their sets, maybe even DJ our own parties. This stuff is basically unperformable, though. We've talked about mimicking Aphex Twin and dancing around on stage in costumes to taped music, but we haven't had a chance to get that together. We'd dress up like sock monkeys. We like sock monkeys. They're made entirely out of socks.
Stiction: 180 miles apart? Really? How do you guys compose tracks? Do you have the same studio setup? Do you exchange tapes and WAV files?
Tanner: We have a comparable studio setup. We exchange samples, sequences and finished recordings. We also get together every few weeks to produce new material. Our musical brains are pretty similar, though; even when we work entirely independently, our songs tend to anticipate each others' work.
Laird: Yes, our musical brains are pretty similar. Even when we work entirely independently, our songs tend to anticipate each others' work.
---
[Thine Eyes]
Last Modified: